** Special offer Christmas pack x3 items **
Flying Spinner Toy
★ THROW TO FLY: The flying ball uses advanced infrared LED sensor hover technology, inductive suspension, and collision protection. The built-in gyroscope can control the precision and sensitivity of balance.
You just need to gently toss the ball in the air, then it can start flying immediately. When your hands are close to it. You can use your hands to control it in the air for a super cool, super fun interactive game!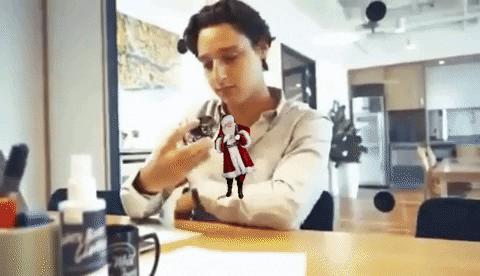 ★ HOVERING AND 360 ° ROTATION:::The flying ball has four fast-rotating motors to provide the power needed to fly 360 °. There is always a high hover during the flight when you fly to a certain level, catch the ball to flip it over then it will stop flying.
★ RECHARGEABLE LED BALL LIGHT: The blue ball appearance design will emit bright and colorful light when it is flying, it's really cool at night. You just need to connect it to a USB connector for 15 minutes for a full charge. Super fun toy!
 ★ SOLID AIRCRAFT BODY: The flying bullets are made of high-quality non-toxic PP material, very flexible, and have strong collision resistance, it is very sturdy and will resist damage if dropped. And the bullet will intelligently move away when it detects a solid object.
★
THE PACKAGE CONTAINS: 
1x airplane and 1x USB cable 1x user manual.
Customer satisfaction with after-sales service is our top priority. If you have any questions or concerns, please feel free to email our after-sales service and we will answer your questions.
Free delivery for a limited period
Our guarantee
Our products have been well tested, examined, and packaged before shipment. you can be sure that your purchase from our store is guaranteed. If there is any problem, please feel free to contact us first, so that we can provide the best service for you.

We are convinced of the quality of our products, we offer you a 
period of 14 days, to return and refund or exchange 
the item received.
Due to high demand, please allow up to 2-3 weeks for delivery.